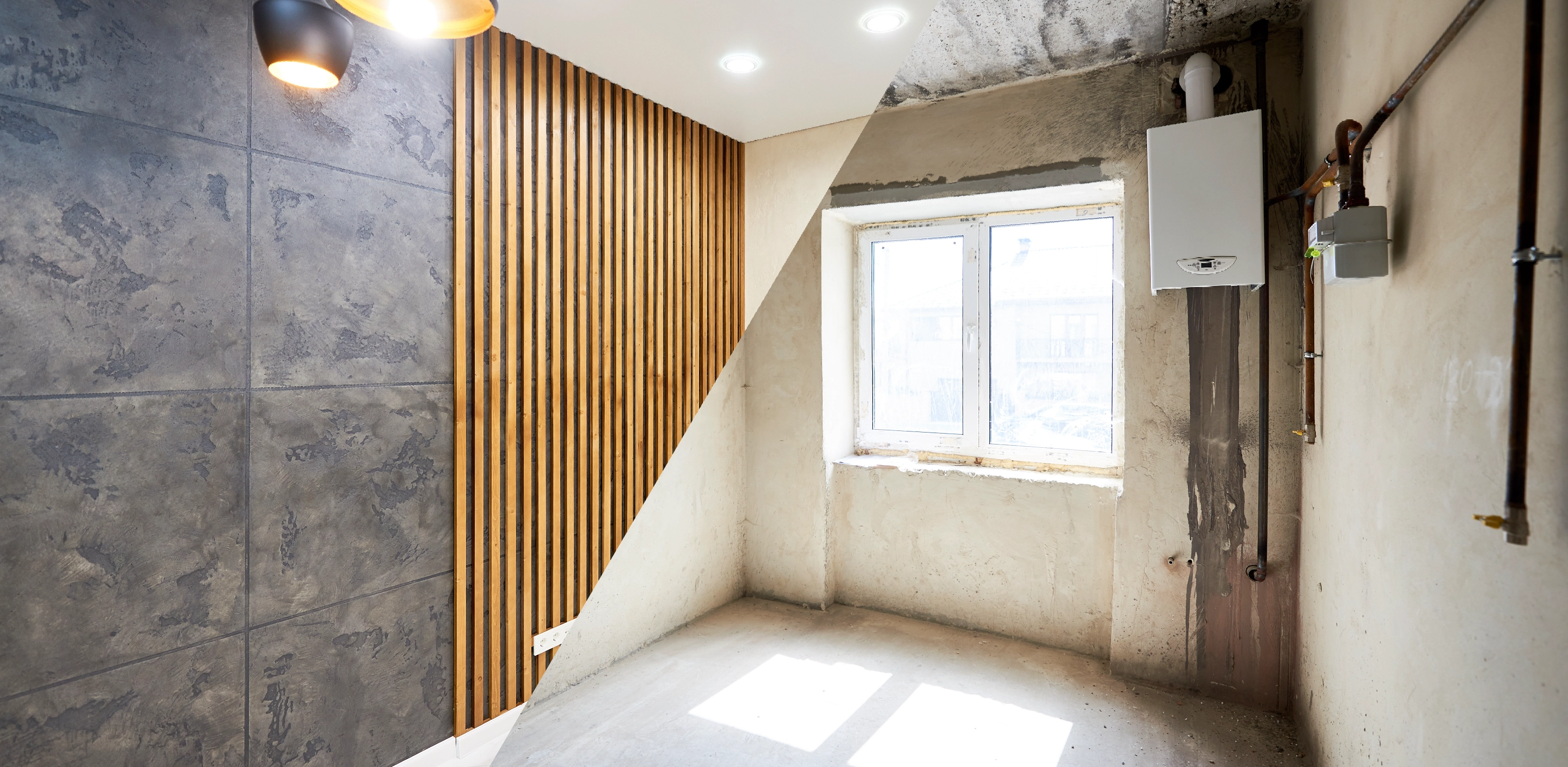 Freshen. Strengthen. Renew Your Space.
Sometimes you have the right house with good bones or a perfect location, and your property just needs some (or a lot of) TLC. Dueck Builders specializes in retrofitting for greater comfort and efficiency. We love to transform drafty old houses into comfortable, efficient, and beautiful homes.
Our wide-ranging expertise includes:
Main floor & second storey home additions.
Basement renovations and developments.
Complete home remodeling
The key to a successful renovation project is planning, planning, and planning. We know that a little extra planning up front can save lots of time and money down the road. When you work with us on a renovation or home addition, we will do a thorough investigation including
Accurate measurements of all relevant aspects of the home
Plotting structural load paths, room sizes, and door openings
Uncovering current and potential future issues
Creating thoughtful and custom solutions
Although there are always surprises in a renovation, planning and background work help to eliminate most of the surprises before the work begins. To mitigate surprises, we will work with you and an interior designer to plan your renovations in detail, and ensure that the plans are within your budget. We will then walk you through your renovation with our advanced design software in 3D or virtual reality. All before swinging the first hammer.
During the renovation, you will be kept up to date at all stages. We'll also engage the expertise of our industry partners, who provide access to a wide range of products and materials that are not always available through standard retail channels.
We want to make sure that decisions for all aspects of the renovation create positive and lasting changes for you, your family, and the planet. We consider budget, durability, lifestyle, aesthetics, and return on investment for every home renovation design plan.
We use only the best trades in the business and carefully have hand-selected them based on three major criteria: quality of work, reliability and accountability, and fair and competitive pricing. Our long-standing relationships with the best trades in the business means full accountability, timely completions, and superior workmanship.
All our tradespeople agree and adhere to the Dueck Builders Code of Conduct, meaning your investment is protected through the commitment of all team members.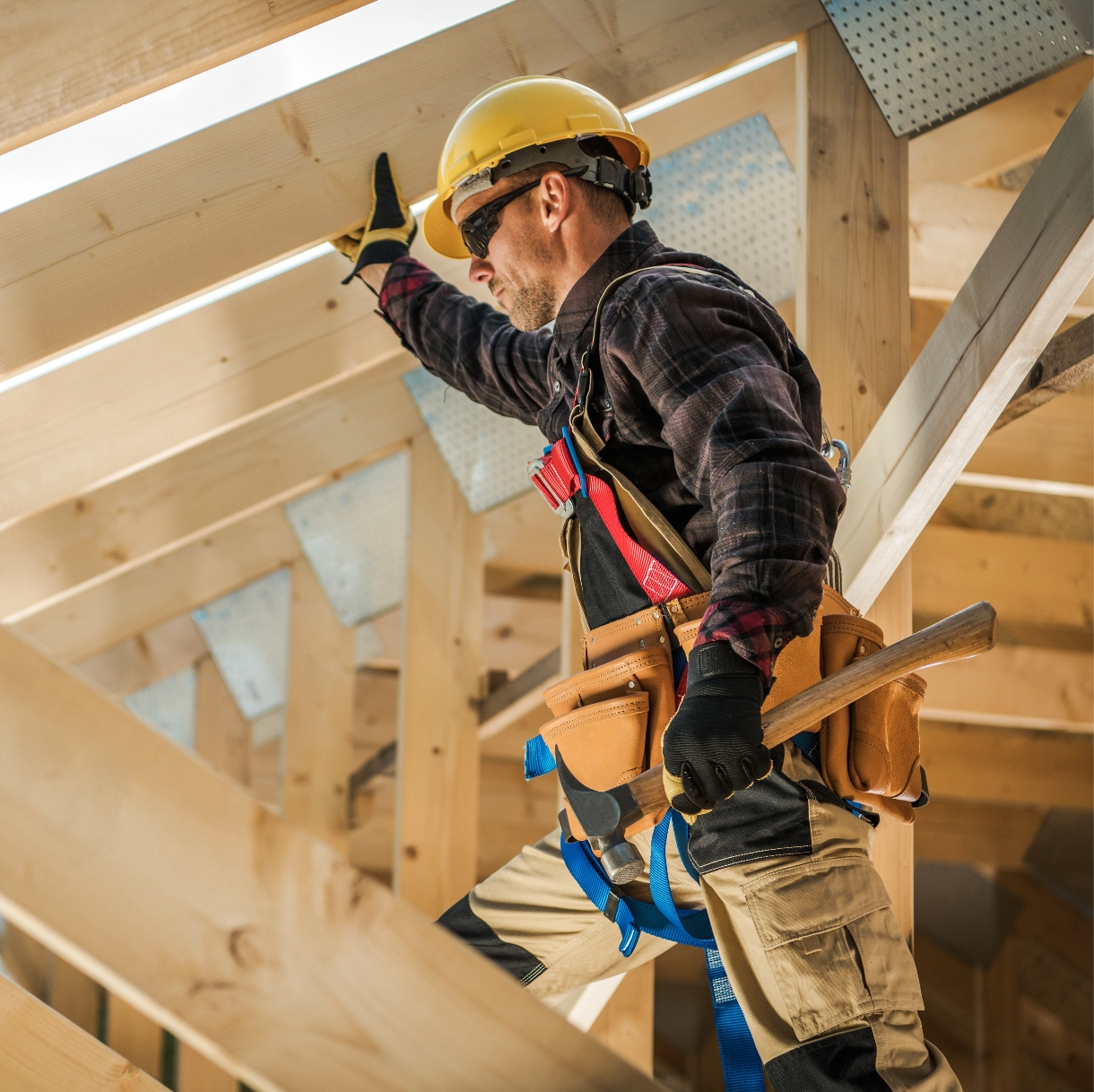 We take great pride in being chosen to build your home. We are proud of the work we do, and how we do it. We have developed relationships with trades that we know will do very high-quality work, on time, and then provide great service down the road to the clients.
We have worked with them to ensure they know how we want to see details done, and how we build better homes. They are the reason we are able to ensure such high standards of quality. We are able to build you the home you want and love, because we are very selective about our trades throughout the hiring and support process. When you hire Dueck Builders, you hire a large team of caring, meticulous, and honest contractors. We promise to be courteous, respectful, and pleasant when you are on our sites.
Because of the trades we hire, the easiest rules to enforce are our character rules. We have a zero-tolerance policy on violence, sexism, racism, and harassment. We believe that how we treat each other creates the environment in which healthier homes are designed and built. We focus on respect and integrity throughout the organization to ensure the ENTIRE building process is enjoyable and comfortable.
Furthermore, we expect that our trades will leave the job site as clean as they have found it. We expect a full site sweep up on Friday, and that tools and large messes are cleaned up at every end of day. We expect the site to be left clean, organized, and presentable to clients on their walkthroughs. Smoking will NEVER happen inside the home, and any smoke breaks needed will be taken at a reasonable distance from the home so as not to have any smell noticeable inside the house.
We ask that our clients respect the environment we have built on site as well.